Private Tour: Ancient Akrotiri and Santorini Wineries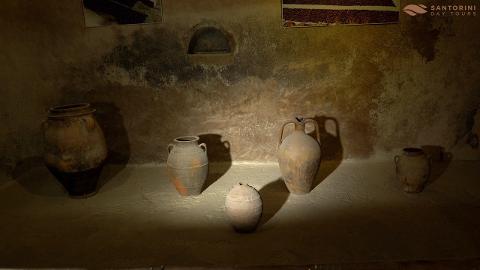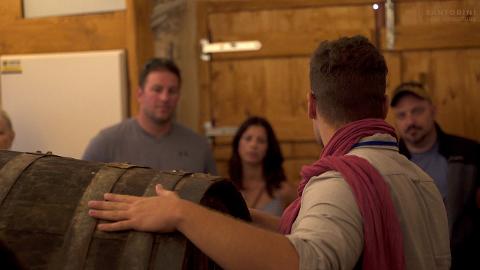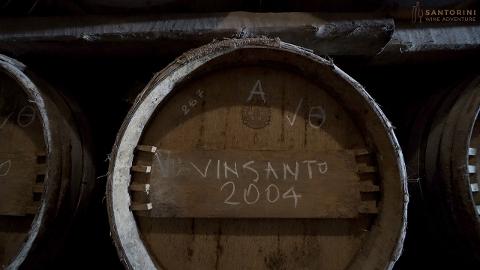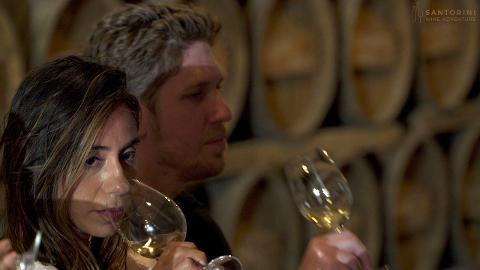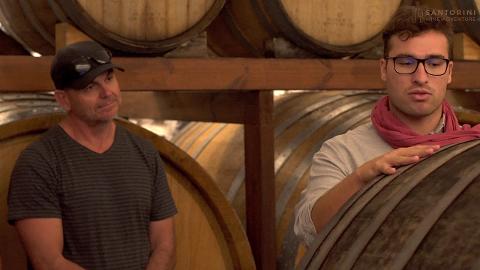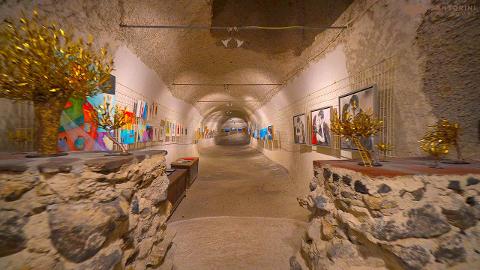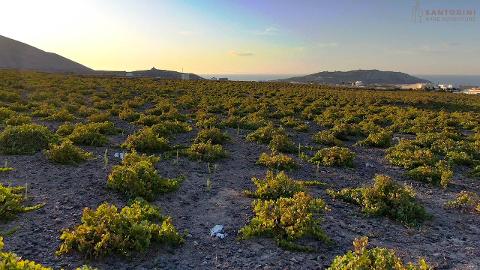 Duration: 6 Hours (approx.)
Product code: PBK7PG
Uncover the fascinating history of Santorini on a guided tour of the Akrotiri excavations, a prehistoric town that has been frozen in time by ash that fell during the Minoan volcanic eruption 3,600 years ago.
Some speculate that this may be the origin of "Atlantis", a mythical city described in the scripts of the Greek philosopher "Plato" and has been lost in time since.
Ruins, frescoes, and impressive ceramic artifacts are just a few of the finds that add even more intrigue to the site as you wander around.
Continue your wine discovery in the island's countryside visiting 3 traditional Santorini wineries and enjoy cellar tours to see how the wine-making process unfolds, from grape to glass.
Learn about Santorini's unique viticulture traditions at the unforgiving island conditions & taste a selection of 15 Santorini wine styles such as Assyrtiko, Nykteri, and the sublimely sweet Vinsanto wine.

Highlights:

6-hour in-depth history and wine tour led by a Greek archaeologist and an expertise sommelier.
Discover the fabled city of Akrotiri, lost for centuries underneath Santorini's volcanic ash.
Hear the fascinating history of Akrotiri by a professional guide, uncovering the links between Plato's "Atlantis" and the ash-covered prehistoric town of Akrotiri.
Visit three acclaimed wineries at the picturesque Santorini's countryside
Try up to 15 varietals of Santorini wine such as Assyrtiko, Nykteri, and Vinsanto.
Enjoy platters of local cheese and tapas alongside wine tastings.
Admire the charming landscape filled with scenic villages and rolling hills.



Tour route:
Akrotiri Excavations(1-Hour Guided Tour)
Hatzidakis Winery
Santo Winery or Venetsianos
Avantis "Anhydrous" Winery
What's Included:
Hotel / Airbnb pickup and drop-off
Transportation by Mercedes-Benz air-conditioned mini-van
Guided tour of Akrotiri by a professional guide
Visits at three Santorini wineries all acclaimed by international experts
15 different wine-tastings from Santorini and Greece
English-speaking wine expert guide / Sommelier
Mini wine-tasting tutorial of Greek wines
Local cheese and snacks to eat alongside wine-tastings at each of the wineries
Admission tickets at the Akrotiri site and the wineries
All taxes and tasting fees



Tasting Information:
The wines served during the tour are mainly whites and dessert wines, as these are the kind of wines the island of Santorini produces.
This is a gentle note for guests that only drink red wine.



Additional Information:
Duration 6 hours approx. The exact duration may vary.
Available from April to October.


Pickup information:
Parts of Santorini are built on a slope, in case your hotel /Airbnb is inaccessible by car due to landscape, pedestrianized areas, or any other restrictions, your pickup will be set at a nearby meeting point location within walking distance from your accommodation that will be advised after your booking.
Payment Information:
Our e-commerce website accepts payments with all major credit cards and PayPal, the booking process is seamless - it should only take a moment to book any of our experiences online.
In case you are trying to book one of our experiences through our website and your transaction is not successful you may try booking by using a different card, pay with PayPal or get in touch with your bank/credit card issuer to describe them the situation and kindly ask them to release any restriction they might have placed on your card or our website.
From our experience, we have noticed that there are times that overseas banks/credit card companies place a short of security on overseas web transactions, as a measure of extra protection for the cardholder.
Again, if the problem persists please try using a different card or select the Pay with PayPal option on our website.
Even if you do not have a PayPal account, PayPal acts similarly as a credit card and pulls up a credit card processor to enter your card number.
Payments with PayPal seem to work well in such cases where credit cards fail.
Rates:
Group of 1-2 Travelers: 900.00 Euro (total rate)
Group 3-6 Travelers: 1100.00 Euro (total rate)
Additional Travelers: 200.00 Euro per person, extra